D'art Gallery, located at 900 Santa Fe Drive, hosts ""Reality of Perception", Solo Exhibitions by Seth Mayer and Jutta Golas. The exhibition runs from Thursday, February 16 through Sunday, March 12, 2023. An Opening Reception is scheduled for Friday, February 17 , from 6 -9pm. Artist Talks are scheduled for March 11, with Seth Mayer presenting from 1-2:30 pm and Jutta Golas presenting from 2:30-4 pm.
D'art Gallery will be participating in the Art District on Santa Fe events: Third Friday Collectors Night on Friday, February 17 from 6 – 9 pm, "Sundays on Santa Fe" on Sunday, February 28 from 11 am to 4 pm, and First Friday on Friday, March 3 from 6 – 9 pm.
"Reality of Perception" – Solo Exhibitions by Seth Mayer & Jutta Golas
The exhibition, "Reality of Perception", featuring the photography of Seth Mayer and the ceramic art of Jutta Golas, presents the artists' way of seeing the world through internal and external influences and creating a reality of those perceptions. What does reality really look like? Through shape, texture, color, and design the work takes the viewer's mind on a journey through the reality of perception.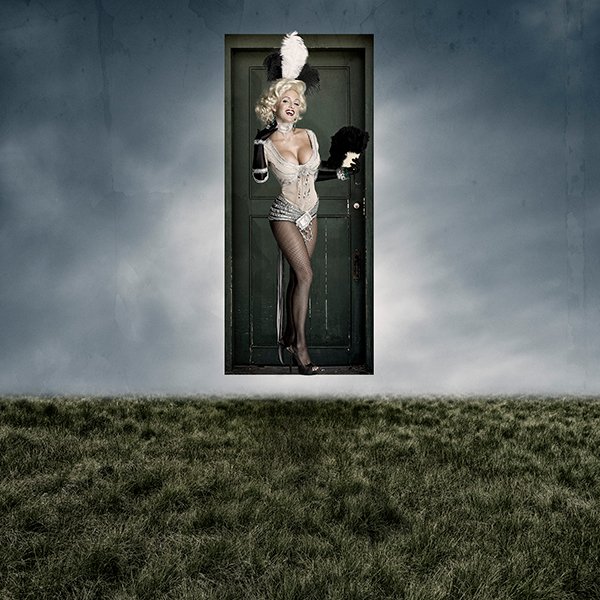 ---
"State of Flow" – Solo Exhibition by Seth Mayer
Photographer / Artist Seth Mayer uses the medium of photography to explore ways to break away from visual identification of what has been programmed into the human brain. Through his photographs, Seth shares his intention to spark a desire in the viewer to begin the process of "seeing" in their daily lives.
Experimenting with long exposures, composites, and de-focus techniques, Seth explores forms of altered realities. Most individuals tend to walk past little patterns and textures that with closer examination can fascinate or bring a welcome smile.
Seth attended the Rhode Island School of Photography, the Maine Photographic Workshops Residency Program, and received a Master of Photography from the Professional Photographers of America. He has taught and continues to teach private and group photography workshops. His work has been on display in museums and galleries, corporate offices, and homes of private collectors and has been shown in The Gallery, Rockport ME, Art Institute of Boston, Boston MA, Foto Gallery, SoHo NYC, The New Gallery, Miami FL, American Museum of Natural History, NYC NY, Blank Wall Gallery, Athens Greece, Praxis Gallery, Minneapolis, MN, Black Box Gallery, Portland OR, Art Fluent, Duncan Miller Gallery – YourDailyPhotograph and D'art Gallery, Denver CO.
His work can be viewed at: www.sethmayer.com
Virtual Gallery Exhibit "State of Flow"
---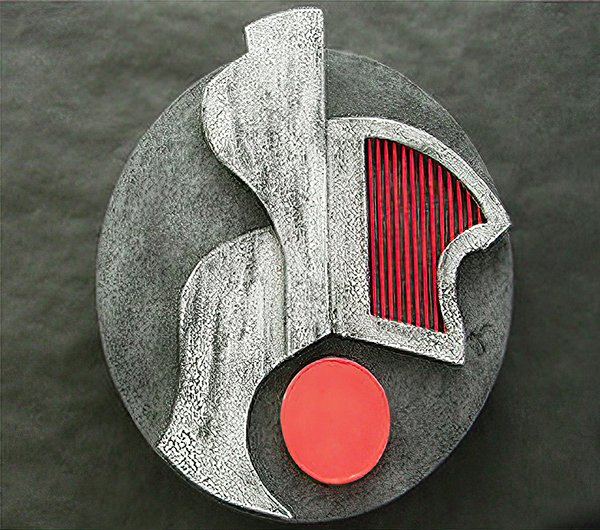 "Transition" – Solo Exhibition by Jutta Golas
Ceramic Artist Jutta Golas presents a retrospective of her ceramic wall reliefs to share her transition from functional pottery to decorative works. The exhibition includes bowls, vessels, sculptures and ceramic tiles. She feels that her work is very important for her emotional and mental well-being. That's why she works all the time. She embraces what Noel Coward once wrote:"Work is more fun than fun".
The inspiration for Jutta Golas' ceramic sculptures and wall reliefs emerge from an intense identification with the outdoors and a fascination with all of nature's shapes and textures. She works with a complex palette: underglazes, glazes and metallic lustres. Her airbrushing technique and a multi firing process yield rich and subtle color patterns.
Jutta Golas grew up in Germany and graduated from Sorbonne University in Foreign Languages and Literature, in Paris, France. She studied pottery during a five-year stay in Kyoto, Japan. Throughout her artistic career, Golas has been commissioned by residential and commercial clients for site specific installations. One of her large pieces, a large tree with small white flower petals with a blush of pink, she collaborated with Doug Gilmore, is located at St. Francis Memorial Hospital in Colorado Springs, CO. Her work has been exhibited nationally and is in collections in the United States, Europe and Japan.She is represented by Renee Taylor Gallery in Sedona, Arizona.
Her work can be viewed at: www.juttaart.com
Gallery Hours: Thursday Noon to 5pm, Friday Noon to 9 pm, Saturday Noon to 5 pm, Sunday 1 pm to 4 pm. The last Sunday of each Month, 11 am to 4 pm for "Sundays on Santa Fe".